Last December or maybe late November I took a little trip to Sephora to get my birthday gift and just to browse for the fun of it with my Mom. We ended up getting a few little things. She bought her favorite lip product: Fresh Sugar Lip Balm. She just loves that stuff. And we also picked up a L'Occitane gift set. I went there to look at the Shea Butter Cream but for a small bottle of it, it costs $10.00 and the gift set I believe was on sale for $30.00 and it came with five different smells. So of course' we went for that one.
They all smell very nice but I prefer things with less fragrance. So I've only used the Shea butter. It's a great size to take in your handbag. Or to leave in you car. It has been great for winter because I live in Colorado and it's very cold and dry. One of the things I really liked about is was that it didn't burn my hands. I have very sensitive skin and eczema so I have to use special products from my dermatologist. So it was nice to be able to use a fancy pants French hand cream!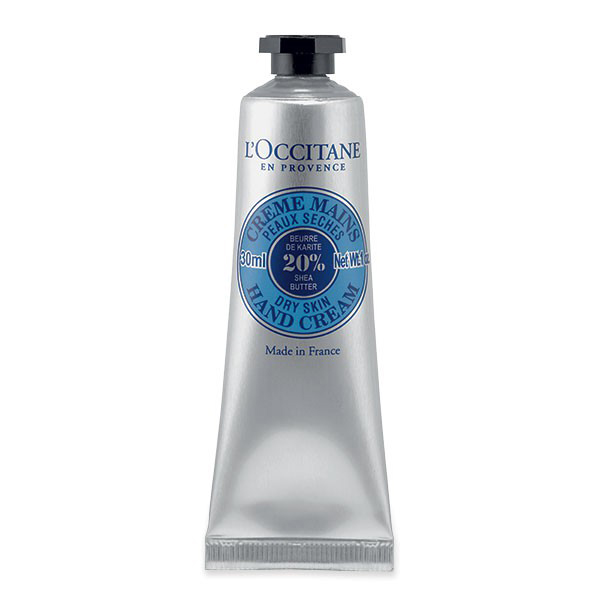 If you have sensitive skin and have a hard time finding products that don't hurt your skin I'd recommend trying this one out.
The only things bad I have to say about this product is that locally I can only buy it at Sephora, and it isn't cheap. $10 for the small size. But it dose feel nice and smell good. So I don't know how often I will buy this product maybe just every once in awhile when I feel like treating my self.
This is the only product I've ever used from this brand so if you've used anything else I'd love to hear what and how you liked it.